Ballast Water Treatment is a process to ensure that the water used, is free from either particles, organics, or bacteria, and has a pH value which is correct for the wanted process.
How it works
Ballast water is carried by ships to maintain stability and seaworthiness, especially when it is not carrying cargo. Discharge of ballast containing certain species can have a serious effect on the ecological balance of the environment in which the ballast is discharged.
The purpose of a Ballast Water Treatment System is to minimize the transfer of potential harmful organisms and pathogens from one area to another. Ballast Water Treatment System (BWTS) is designed to remove and destroy/inactive biological organisms (zooplankton, algae, bacteria) from ballast water.
PG Flow Solutions delivers BWTS Ballast Water Treatment Systems in conjunction with our partner Hyde in USA, in which PG is Hyde's official distributor for all OSVs (Offshore Support Vessels) worldwide, in addition to all Norwegian based types of vessels.
The challenge we solve together
With the ratification taking place from 28.oct 2020, all vessels worldwide need to have a certified BWTS system retrofitted within 5 years (28.oct 2025), including all new built vessels – essentially this means most of the worlds current fleet.
While offshore vessels are unlikely to discharge as much ballast water, or as often as deep-sea commercial ships, they are still required to comply with the regulatory requirements
How we do it
We make sure that you get the wanted size of BWTS unit and we will take care of the complete delivery of either modulated (loose delivered) components for easy retrofit in crowded OSVs with minimal space – or we can deliver skid solutions with all components mounted.
We include commissioning with one of our 10+ certificed service engineers that makes sure the system operates as it is intended to, including thorough training of the vessel's crew as well remote support functionality as standard.
What to expect;
Simple design delivered as individual components or on an optional skid
Easily installed in existing ships with small machinery spaces
Each unit fully tested prior to shipment for ease of installation and commissioning
Combines efficient filtration with powerful UV disinfection
Standard systems available for flow rates from 60 m3/h to 1000m3/h and higher flow rates easily achieved through parallel treatment trains
The completely redesigned Hyde GUARDIAN-US – "Universal Service" – ballast water treatment system (BWTS) is reshaping the ballast water treatment industry. Now, with its dual USCG+ rev.IMO G8-approved system , shipowners can know exactly how their system is performing – no matter where the ship operates and whatever the water quality.
The PG Hyde GUARDIAN-US BWTS uses an industry-leading intuitive user interface, space-efficient filtration, a powerful UV Chamber to treat ships' ballast water and dose-based performance technology for automatic flow regulation, which adjusts to changing water conditions.
Packaged together with world-class remote support and PG's team of 10+ Certified Service Engineers ready 24/7/365, the PG-Hyde GUARDIAN-US is as easy on your crew as it is tough on aquatic invasive species.
Explore how we solve your flow challenges.
We're ready to discover and discuss your opportunities.
Browse through some of the typical application areas we assist our customers with.
No matter what flow challenge you face, we have the experience and expertise to choose the right solution, components and technology to solve your challenges.

#1 Design
Describe your challenge.
In cooperation with technical supervisors and the workshop, we will draw the first solution concepts in the form of descriptions, sketches, or models to solve your challenge.
We proceed with GA drawings, which illustrate dimensions and functionality. Together we discuss, test, and optimize.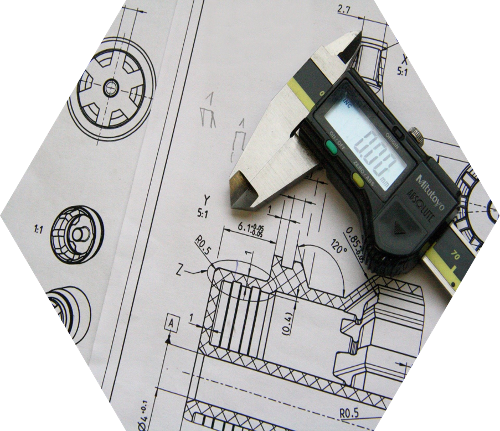 #2 Build
Now, let's build it!
We cut, bend, machine, weld, assemble, treat and test a variety of components in-house. From the design we have detailed steel drawings that describes which parts we must process.
When all the steel parts have been made and welded together, we will normally carry out surface treatment with paint or acid pickling.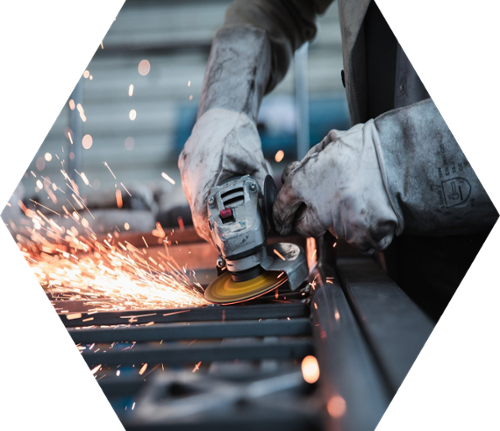 #3 Operate
We'll take care of you.
For some projects, our presence will be needed to carry out assembly and commissioning, other times the customer takes care of this process with support from us.
Our main goal is to verify that the systems and components are installed and operated according to the project- and client requirements.