Pumping
We will make your liquids move.
Did you know that pumping technology is the largest transfer industry in the world? It comes in many different forms and types. Simply put, pumping technology will make your liquids move. The actual pump is a machine that transfers this liquid.
How it works
We can solve your flow challenges with different pumps. We have 39 years experience with most pumps and pumping systems. Name your challenge, and we'll find the right pump technology for your needs. We offer pump solutions and technology for all kinds of fluids and processes like eg.: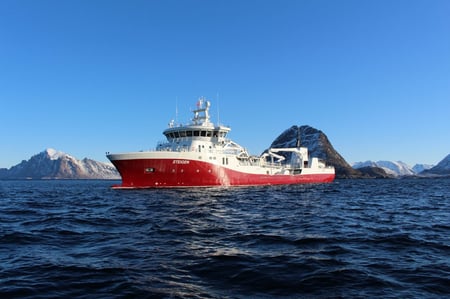 Liquid mud pumping and agitation as well complete cargo pump room packages for all seagoing vessels (Worldwide leading company for OSV)
Liquid Mud agitators for OSV and Drilling Rigs as well Waste water + Silage agitators Aqua industry
Engine room pump packages
SW circulation pumps for the Aqua industry
SW lift pumps for Offshore Wind
Drill Cuttings pump system Offshore/Onshore
Bitumen/Asphalt pump packages Oil tankers
Condensate/Produced Water pump
CO2 pumping low to high pressure at all duty points
The challenge we solve together
There are many types of pumps, and the most suitable for any application will be determined by material of construction, the characteristics of the fluid being pumped, pressure and flow levels, and physical orientation.
For a successful pump transfer system, it must be designed for the fluids physical properties, requested capacity, pressure, temperature and built in robust materials compatible for the liquid and the surrounding environment.
The pump must have the correct drive technology, shaft seal technology and automation system for future expectations and growth.
How we do it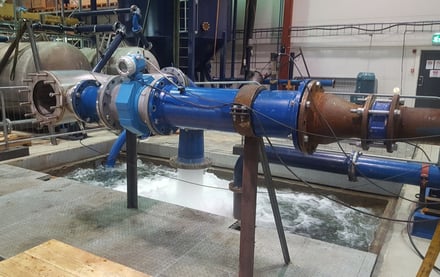 One of PG Flow Solutions keys to success, is that we always aim to solve the customers' challenge. We listen to the customers wish on how to solve their process challenges, and then design, recommend and engineer the correct pump system and pump technology.
This is not done by selecting the most advanced and expensive pump system in the world, but through finding the correct pumps and components to solve the customers' process wish, and nothing more.
This is and has always been the key to our success. Do you have a challenge you want to discuss? You are always welcome to contact us for a pleasant pump conversation . Whatever your challenge, thoughts or requests is, we are here to help you.
Explore how we solve your flow challenges.
We're ready to discover and discuss your opportunities.
Browse through some of the typical application areas we assist our customers with.
No matter what flow challenge you face, we have the experience and expertise to choose the right solution, components and technology to solve your challenges.

#1 Design
Describe your challenge.
In cooperation with technical supervisors and the workshop, we will draw the first solution concepts in the form of descriptions, sketches, or models to solve your challenge.
We proceed with GA drawings, which illustrate dimensions and functionality. Together we discuss, test, and optimize.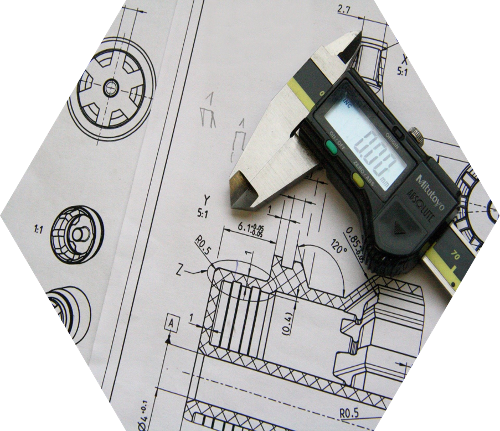 #2 Build
Now, let's build it!
We cut, bend, machine, weld, assemble, treat and test a variety of components in-house. From the design we have detailed steel drawings that describes which parts we must process.
When all the steel parts have been made and welded together, we will normally carry out surface treatment with paint or acid pickling.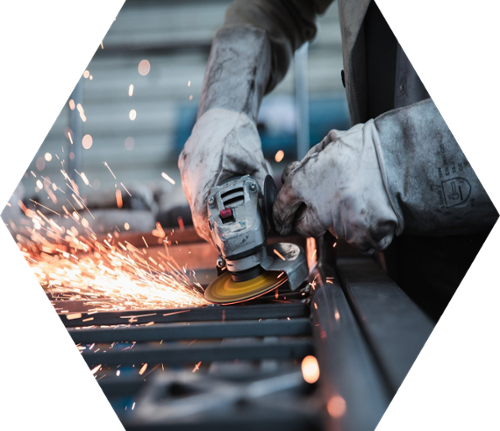 #3 Operate
We'll take care of you.
For some projects, our presence will be needed to carry out assembly and commissioning, other times the customer takes care of this process with support from us.
Our main goal is to verify that the systems and components are installed and operated according to the project- and client requirements.