Pumping
We will make your liquids move.
Did you know that pumping technology is the largest transfer industry in the world? It comes in many different forms and types. Simply put, pumping technology will make your liquids move.
WHAT WE OFFER
PG Flow Solutions has over 40 years experience with providing reliable and well engineerd pumping solutions. Since the very beginning in 1982, then known as Ing. Per Gjerdrum a/s , "PG-pumps" has been found in many applications and markets; most notable in marine, offshore supply vessel and oil & gas sectors.
Over 40 years of experience enable us to solve your flow challenges with solutions that fits your requirement and budget. 'PG' can offer pump solutions and technology for all types of fluids and processes such as;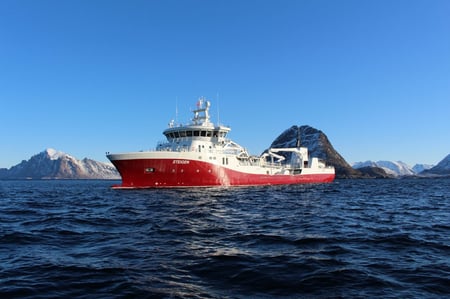 Liquid mud pumping solutions such as:

Complete cargo pump-room packages for all seagoing vessels (Worldwide leading company for Offshore Supply Vessels)
Liquid Mud agitators for OSV and Drilling Rigs

Complete Engine-room pump packages
Hermetic Canned Motor pumps for hazardous media like Methanol, Ammonia and Liquid Natural Gas
Drill Cuttings pump-systems for Offshore/Onshore
Bitumen/Asphalt pump-packages for Oil tankers
CO2 pumping low to high pressure at all duty points
Pumping solutions for delousing and Live Fish transportation for the Aquaculture industry
Silage pumps and agitators for the Aqua industry
Salt Water circulation pumps for the Aqua industry
SW lift pumps for Offshore Wind

Please, see the PRODUCTS tab more information about our various products.
The challenge
There are many types of pumps, and the most suitable for any application will be determined by the characteristics of the fluid being pumped, pressure and flow levels, as well as physical orientation of the installation.
A successful transfer pump system, must be designed for the fluids physical properties, requested capacity, pressure and temperature. Selecting the right material and construction compatible with both the liquid and surrounding environment is essential for a long life-cycle and minimum service cost.
Our solutions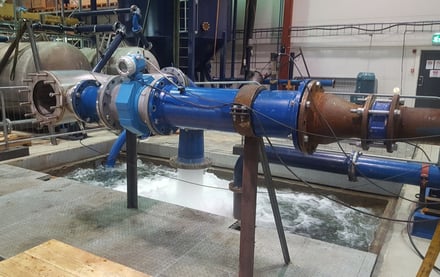 Thanks to years of experience in the market, PG has extensive know-how, which in turn enables our engineers to consider the entire pumping process as a whole. This is one of the keys to our success in helping our clients solve their process challenges. Working with our customers we survey their requirements and wishes, analyze flow-criteria and design before finding an optimal solution, ensuring both long service life, good economy and life-cycle support. Our skilled design and engineering staff takes on the toughest challenges to design and build the best solution for Your Flow Challenges.

Get in touch today!
Explore how we solve your flow challenges.
We're ready to discover and discuss your opportunities.
Browse through some of the typical application areas we assist our customers with.
No matter what flow challenge you face, we have the experience and expertise to choose the right solution, components and technology to solve your challenges.