Ballast water treatment system
– PG Hyde BWTS
PG-Hyde Ballast Water Treatment systems are US Coast Guard approved, compact and cost efficient solutions based on medium pressure UV technology, in combination with automatic, self-cleaning filters.
PG have designed and manufactured extremely compact plug and play units of Hyde technology. Each unit is passing a full scale wet test in our pump test station, including verification of master control system. This gives the customer assurance of trouble free installation.
Compact and cost efficient
Fine mesh self cleaning filter
Smallest footprint
Automatic dozing of UV-radiation
Maximum flow in any water conditions
IMO and USCG certified
60 - 6000 m3/h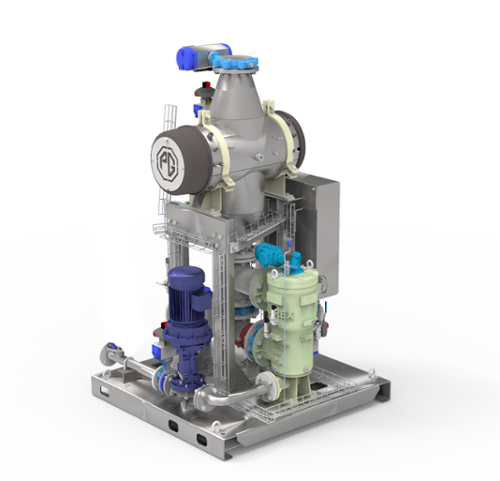 Hyde Marine was the third supplier globally to obtain IMO-Type Approval (2009), and has been a pioneer in development, design, engineering and build of both Capex and Opex optimized solutions to the ocean environment challenges. Hyde Marine's proprietary dose algorithm allows the maximum flow in any water condition.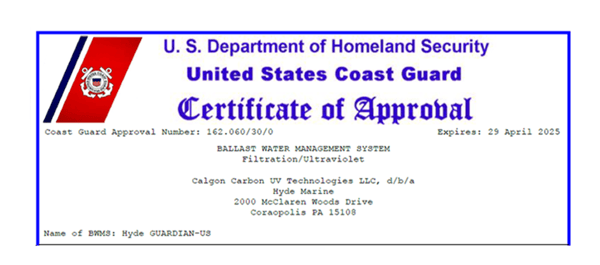 A very, flexible and retrofit-friendly alternative, which has already found acceptance in more than 600 installations world wide.
BWTS has also recieved IECEx certified – IEC Certification Scheme for Explosive Atmospheres.Typical capacities within the range of 60 – 6.000 m3/h. UV treatment both at ballasting and deballasting, filtration at ballasting only. Automatic dozing of UV radiation, dependent of sea water / fresh water conditions applied.