Tornado - A revolution in gentle fish handling
Securing the highest level of fish welfare is important to deliver high quality products in the aquaculture industry.
PG-Tornado has a unique ability to safely transfer fish due to the rotating equipment being isolated from the fish transfer channel. This opts for improved fish-welfare and reduced mortality rate, compared to existing technology.
With a flexible regulation of pumping capacity, PG-Tornado allows for a more effective and easy to control process than ever.
Product development and optimalization with CFD-analyses, performance tests at our in-house test facility, and design verification with SINTEF's sensorfish has resulted in a revolution in gentle fish handling while securing efficient transport.
Recent news: Frøy opts for newly developed fish pump for de-lousing vessel (04.05.21)
Download product sheet: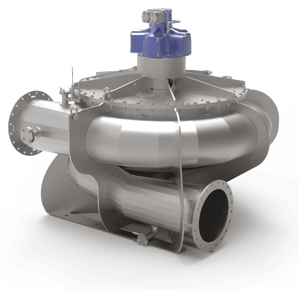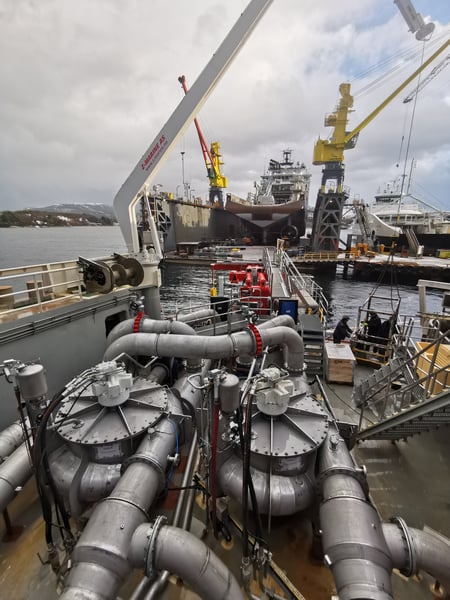 General specifications:
Gentle pumping of live fish

No moving parts in contact with the fish

Quiet in operation

High capacity, 2000m3/h
Head: 3 - 5 meters

Produced in seawater-resistant Duplex (pickled)

Designed and produced i Norway

DN500 flanges

Hydraulic powered motor

SINTEF tested

Horizontal and vertical configurations available

Pressure tested at 2 bar
Image:
PG-Tornado has been developed with extensive use of the world class simulation software Ansys CFD package.