Hydraulic Power Units
PG Hydraulics develop, design, engineer, build and deliver hydraulic power units from a few kilowatts up to 4MW installed power.
Built modularized, i.e. in high degree of industrialized standard fabrication, and with a highly flexible design to meet space, weight and performance challenges.
High focus on product- and build- quality, reliability, efficiency and service friendliness in combination with our state-of-the-art control systems allow for long life, and competitiveness side by side.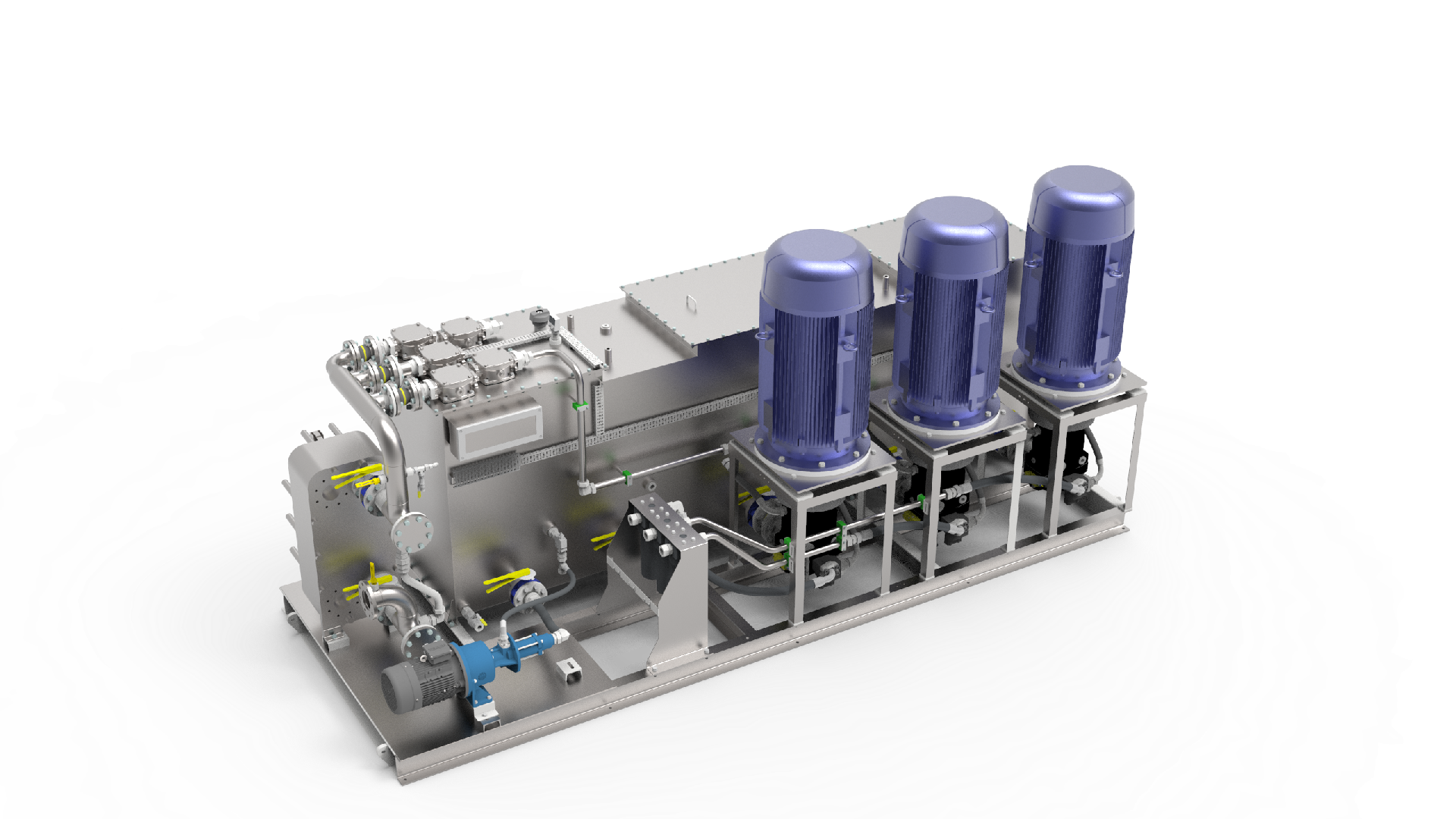 Key features
PG produces complete Hydraulic Systems, including Hydraulic Power Units tailored to customer's power requirements.

With multidiscipline competency combining steel manufacturing, pump-, hydraulic- and automation systems, PG is well catered to service a wide range of requirements.

The Hydraulic Power Units are typically 50 – 1 200 l/min (references includes 5 700 l/min) at 300bar.

Modularized, and flexible design to meet challenging space-limitations.

High focus on reliability, efficiency and service friendliness.

installation and commissioning are provided by a multi-disciplined PG Service Engineer.